Logistics
With the burgeoning development of China logistics industry and the favorable conditions provided by the development of the west regions, the Logistics and Transportation Company has drawn the attention of the customers all over the country.
The company has steel warehouse covering 10 thousand square meters and open storage ground of 10 thousand square meters and 6 general storerooms covering 8 thousand square meters for mechanical, electrical equipments, cement, paper etc. The storage capacity is 180 thousand tons and annual throughput for 1.8 million tons.
The company is located in a favorable area where are in the vicinity of the markets of raw materials, construction materials and mechanical and electrical equipments. It has major roads in all directions for convenient transportation. It has 5.8 kilometers special railway line no. 306 which can connect with the Baocheng Railway at Tianhui town. And has two diesel locomotives. All of these make its location to be a desirable storage and transportation depot.
Our transport means has been highly mechanized with all required equipments available. We have three mobile cranes, with loading capacity 8t, 16t and 50t; five tower cranes including type C7022, C5530 and H3/36B; three gantry cranes; two units 3-tons forklifts. We also have our own transport fleet which has dozens of trucks. We are qualified for repairing various construction machines and gasoline-fueled or diesel-fueled automobiles.
Besides directly providing our customers with transit and storage, we also provide consignment, domestic transport, sales agent and automobile reparation.
Our first principle is "Credit first,customer foremost". We tend to provide best service with reasonable cost. The Logistics and Transportation Company is your best choice if you intend to enjoy the best service.
LOCATION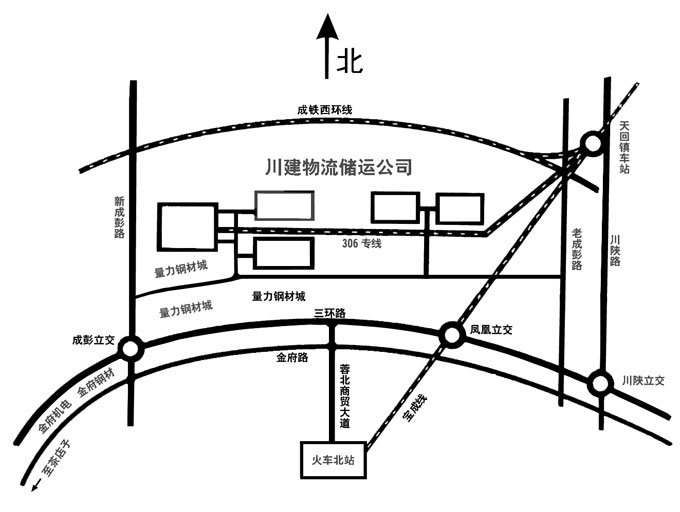 Companies appearance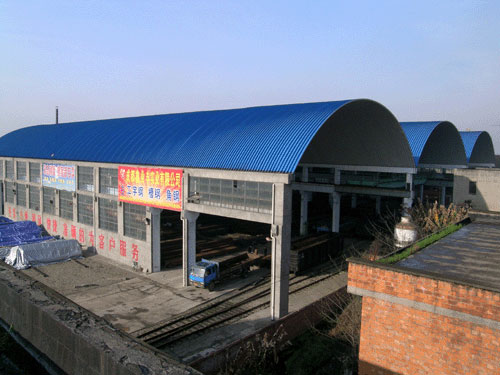 Storeroom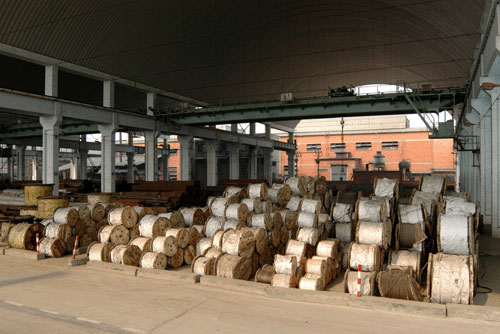 Open storage
Companies railway line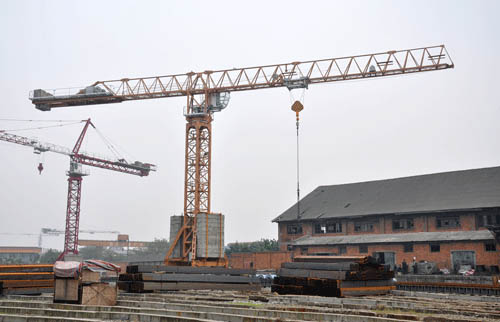 Owned locomotive