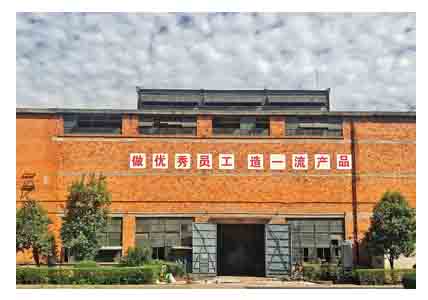 Sichuan Construction Machinery (Group) Co., Ltd-SCM, located in Chengdu city of Sichuan Province, is a large-scale enterprise which engages in development, production and sales of construction machinery in China. SCM is the forerunner who has acquired ISO9001 International Quality Management System Certification in this industry. SCM has been recognized as a national intellectual property experiment enterprise, a national quality-efficiency-oriented enterprise, a national high-technology enterprise, a national first-grade measurement and rationalization enterprise, a national first-grade ordinance mobilization factory and an enterprise with the right to engage in foreign trade. SCM has been entitled as a "Nation-wide customer Satisfaction" enterprise by Chinese Association for Quality for nine consecutive times.

Over the years, with the development and expansion of the company, SCM consistently focus on science and technology to create benefits, research and development of new product and technology. In the year of 1994, SCM was recognized as a national high-technology enterprise. In 1998, SCM technology center was entitled as a province-level technology center, where the CAD is fully applied. SCM has established its local technical network and production management network, which ensures all internal resources can be shared by every division, and enhances the management and efficiency to a new level.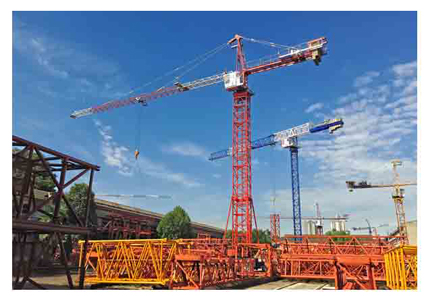 With the development and growing, SCM gains the ability of series products with scale benefits through introduction, absorption, innovation and development of technologies. With its abundant capacity for research, development and production, SCM has developed more than 40 models of tower cranes, including M2400、M1500、M1200(64t)、M1200(50t)、M1000(50t)、M900(50t)、M900(32t)、M600、C8039、C7059、C7056、C7052、C7050、C7050B、C7036、C7030(16t)、C7030(12t)、C7022、C7015、C7013、C6520、H3/36B、C6024、C6020、C6018、C6015、F0/23B(C)、C6013(8t)、C6013(6t)、C6010(8t)、C6010(6t)、Q6010、C5513(8t)、C5513(6t)、C5510、C5015、C5013、C5010、C4510、C4010、C3208、D1200、D1000、D650、D320、D230、D160、D120、D90、D60、P2200、P1200、P900、P600、P8042、P8030、P7527、P7015、P6015、P360; a series of construction hoist including SC100(PZ)、SC100/100(PZ)(WPZ)、SCD200(PZ)、SCD200/200(PZ)(WPZ) etc.; a series of HBT concrete pump; a series of concrete truck mixer with chassis provided by Auman,Delong, Haoluo etc; SCM5120THB truck mounted pump ; HG32 and HG12 concrete placing boom.
The quality and performance of SCM products occupy domestic forefront, reach the international advanced level as well. Tower crane model C7050 was recommended by the France Science and Technology Assessment Committee as a high-quality product in 2000. Tower crane model M1200 enjoyed the Third prize of Sichuan Scientific and Technological Progress Award.
Tower cranes with SCM brand have achieved high reputation in construction machinery industry at home and aboard, which are regarded as "the first tower crane in China" by universal customers. SCM has become the top brand of Chinese tower crane. And now, SCM products have been distributed into more than 50 countries and regions such as Korean, Indonesia, Malaysia, Philippines, Singapore, Vietnam, Thailand, Laos, Burma, Jordan, India, Sri Lanka, Bengal, Pakistan, Saudi Arabia, The united Arab Emirates, Qatar, Iran, Bahrain, Lebanon, Israel, Oman, Kuwait, Kazakhstan, Turkey, Georgia, Lithuania, Ukraine, Russia, Holland, Canada, Panama, Bahamas, Colombia, Chile, Peru, Kenya, Tanzania, Angola, Uganda, Libya, South Africa, Algeria, Equatorial Guinea, Sudan, Seychelles, Hongkong, Macao, etc.
Superior quality and excellent service have gained the recognition and best awards from all customers. Now SCM has become a symbol of famous brand.